Click the button above to schedule an appointment
or call 864-292-6777 for immediate assistance.
Searching for Chiropractor Near Me? Our chiropractic office is located at 3014 Wade Hampton Blvd. Taylors, SC 29687 (Across From Walmart)
Patient Parking & Entrance at the Rear of Building
Our Insurance Policy…
Eastside Chiropractic is an "in network provider" with all major insurance carriers in the upstate.  If you are insured by Blue Cross/Blue Shield (BCBS), South Carolina Public Employee Benefit Authority (PEBA), United Healthcare (UHC), Cigna, Aetna and many others, we are in network providers and can offer Taylors SC residents care at discounted rates available to insureds.  Call us first if you are an employee of PRISMA Health, Michelin Corporation or BMW Manufacturing.  No medical referral is needed.
#1 Rated Chiropractor in Taylors and Greenville
Over 80% of our patients are referred by current or former patients. Searching for Chiropractor Near Me?
Find out why Eastside Chiropractic PA remains one of the best chiropractic facilities in Taylors SC; We maintain an A+ rating with the Better Business Bureau. We maintain a 5 star rating with Healthgrades.com and have over 250+ 5 star Google reviews.  We are ranked as a top chiropractor serving Taylors SC by Expertise.com.  Click here to read what our patients say about our office.
About Dr David Mruz – Chiropractor Taylors SC
For decades, renowned chiropractor Dr David Mruz has focused patient care on the most effective methods to defeat pain. Dr Mruz was selected by 2 governors to serve on the South Carolina Board of Chiropractor Examiners and has been a leader in advancing chiropractic in South Carolina. Dr Mruz is committed to providing world-class chiropractic, rehabilitative, and nutritional care to his patients.
Click here to learn more about Chiropractor Dr Mruz.
Modern Pain Care From Eastside Chiropractic PA
Chiropractor Taylors SC
Chiropractic Treatments
Spinal Adjustment (SMT)
– With this treatment method, our chiropractor Dr. Mruz uses a precision computer guided instrument to gently mobilize the spine into comfortable improved motion and position.  This method is completely painless and is traditionally called an adjustment.
Spinal health is very important for the reduction of joint pain. Divided into three regions, your spine protects your spinal cord and serves as a pillar that supports your body weight. With complex layers of discs, joints, nerves and soft tissues, you can develop degeneration as you age or suffer from injuries. Eastside Chiropractic PA is a leading chiropractor facility in Taylors and the upstate and can provide treatments which quickly relieve pain.
The most common problems that we address include:
• arthritis;
• headaches;
• knee, ankle and foot pain;
• lower back pain;
• neck pain;
• sports injuries; and
• jaw joint pain and dysfunction.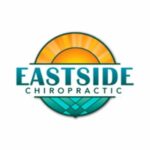 When seeking a chiropractor in Taylors SC or the surrounding area, there are certain conditions for which chiropractic has a well-established, evidence-based history of success. I base my practice on the treatment of conditions for which there is no controversy that patient success is achievable.
The goal at Eastside Chiropractic is to provide natural options to relieve your pain. Dr. Mruz can assist you in achieving your goals to get back to living your best life.
Spinal Traction – A form of decompression therapy for relief of pressure caused by pinched nerves, degenerative disc disease, herniated discs and other spine issues. Our chiropractor uses techniques to remove pressure from your joints which relieves pain and speeds its ability to heal.
Physiotherapy – At our chiropractic practice, we offer many forms of physiological therapeutics. Our cold laser therapy is a painless, non-invasive procedure that applies low levels of light directly to a targeted area to promote cell regeneration. With interferential stimulation, our chiropractor uses mid-frequency electrical signals to treat pain, swelling, strains, and spasms as well as accelerate natural healing. Our intersegmental traction therapy involves relaxing on a comfortable table designed to gently stretch the muscles and ligaments along your spine.
Other Treatment Options
Dietary Counseling – There's more to having a healthy spine than directly treating the bones, ligaments and muscles. Eating the right diet ensures that your spine gets the nutrients that it needs to support your body and protect your spinal cord. Our chiropractor can teach you how to choose healthy foods and nutritional supplements.
Visit Our Greenville Chiropractic Practice Today
Don't believe that there's nothing that you can do about your pain. Contact our office to set-up your ZERO risk, NO COST consultation with chiropractor Dr. David Mruz.  Eastside Chiropractic serving the Taylors SC area | BCBS PEBA UHC Cigna Aetna | Michelin BMW Mau Employees | Since 1981 | BBB A+ Relief care 
How to know if you should see a Taylors Chiropractor.
We've all experienced lower back pain to one extent or another in our lives. And while it is quite uncomfortable and even incredibly painful sometimes, usually it isn't a cause for too much alarm. In most instances, it hurts for a while but then goes away on its own.
There are a few instances where back pain may warrant further investigation 1) the pain has persisted for at least six weeks, 2) it is not going away, or maybe even getting worse, and 3) home care (rest, stabilization, inflammation reduction measures) don't solve it.
If you still fear that your specific back pain may be cause for alarm, don't hesitate to consult a chiropractor. Our chiropractic physician is well trained to rule out medical concerns and treat most musculoskeletal back pain causes. Just know that while painful, most back pain is not ominous.
A poor ergonomic lifestyle can lead to neck pain, which in turn can cause headaches. From ice packs to a custom pillow, there is a lot you can do at home. If your neck pain persists, it is time to see a chiropractor.
Of all the ways your neck might be hurting, the condition to look out for is that it is persistent. You don't want to take any chances when it comes to your spine and neck. Whether you have trouble turning your head, have trouble getting through the day with the pain, or your stiffness does not improve, see a chiropractor.
Headaches can arise from many different causes. Most often, headaches are caused by muscle tension in the neck. Primary headaches are frequently the result of joint irritation and muscle tension, and a sedentary lifestyle with postural stress from phones and tablets does not help.
Through chiropractic assessment and spinal rehabilitation, a chiropractor can help alleviate the tension that builds in your head. These practices restore balance to your spine and posture. They take pressure off vital areas to your spine, and thus, reduce the pain in your head.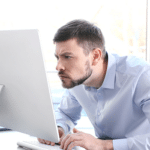 Repetitive activities or prolonged sitting can be very challenging to spine and joint health.  Repetitive tasks will often promote poor posture or an uneven utilization of muscle groups.
The best thing you can do in life is to keep moving. If you enjoy sports that require repetitive activities (golf) or work in an environment which promotes postural stress (computer work) your lifestyle requires that you see a chiropractor. A chiropractor will be able to give your body a "tune-up," much as a mechanic would your car. There is a lot you can do for yourself, but a chiropractic physician can diagnose and address the bigger issues.
Even an athletic lifestyle can lead to problems with muscles and joints. Constant physical training breaks down and builds up your muscles. This is the very essence of exercise. Occasionally, muscles never seem to build back up and the result is a chronic ache.
However, this is not exclusive to athletes or exercise. Joint pain may even be an early indicator of something more serious, such as an organic disease process best addressed by a medical professional. By nipping it in the bud and visiting a Greenville chiropractor, you will not only find a remedy for your pain but perhaps even a chance to rule out a more serious condition.
It can't hurt to implement a daily regimen of stretches and a healthy, joint-friendly diet. Joint pain itself isn't necessarily something to lose sleep over but if it becomes chronic, you should seek professional advice.
Taylors SC Chiropractic Office – Eastside Chiropractic PA – Established in 1981.
Eastside Chiropractic PA is one of a small number of BBB A+ rated chiropractic facilities in the Greenville area. Our practice was born in 1981 in an office park at the corner of East North Street and Highway 291 as East North Chiropractic Center.
The growth of our chiropractic practice necessitated moving to a larger location, and a building was purchased at 3014 Wade Hampton Blvd. to accommodate this growth.
Dr. David Mruz continues to serve the community with progressive technologies in pain control and conservative spine and joint care.  He was the first chiropractor to bring gentle and accurate computerized spinal analysis and treatment (ProAdjuster, Pulstar).  This treatment allows us to help our patients get out of pain fast without any long term care or commitments.
Eastside Chiropractic PA provides pain relief to Taylors and the surrounding areas for over 38 years. Our chiropractic office files insurance and offers evidence based safe relief for headaches, neck pain, and back pain.
Dr David Mruz has twice been appointed by South Carolina Governors to serve on the Board of Chiropractic Examiners. He is the past chairman of the Chiropractic Board of Examiners while serving under Governor Carroll Campbell.   He is the past President of the South Carolina Chiropractic Association and was declared the Chiropractor of the Year by his peers in 2019.  He is involved in Greenville, Taylors, and Greer community activities and volunteers his services at Miracle Hill Ministries.
Frequently Asked Questions
Question: How can I find a Taylors Chiropractor who takes my insurance?
Answer:  Call Eastside Chiropractic PA. We are in-network providers for most insurance carriers in the upstate of South Carolina including Blue Cross/Blue Shield, PEBA, UHC, Cigna, Aetna, and many others.  If you have insurance, we will accept assignment for the portion of your treatment with which your carrier participates.  Please contact us to learn about your deductible or co-payment.
Question: How can I find a top-rated Chiropractor in Taylors?
Answer: Dr David Mruz is educated as a primary-contact health care provider, with an emphasis on diagnosis and treatment of conditions related to the musculoskeletal system (the muscles, ligaments and joints of the spine and extremities) and the nerves that supply them. Educational requirements for Doctors of Chiropractic are now among the most stringent of any of the health care professions. The typical applicant for chiropractic college has already acquired nearly four years of pre-medical undergraduate college education, including courses in biology, inorganic and organic chemistry, physics, psychology and related lab work. Once accepted into an accredited chiropractic college, the requirements become even more demanding — four to five academic years of professional study are the standard. Doctors of Chiropractic are educated in orthopedics, neurology, physiology, human anatomy, clinical diagnosis including laboratory procedures, diagnostic imaging, exercise, nutrition rehabilitation and more.
Because chiropractic care includes highly skilled manipulation/adjusting techniques, a significant portion of time is spent in clinical technique training to master these important manipulative procedures. In total, the chiropractic college curriculum includes a minimum of 4,200 hours of classroom, laboratory and clinical experience. The course of study is approved by the Council on Chiropractic Education, an accrediting agency that is fully recognized by the U.S. Department of Education.  Before seeing a Doctor of Chiropractic, be sure he or she is completely qualified to treat your spine condition. Your chiropractor should be licensed by the state of South Carolina and certified by the National Board of Chiropractic Examiners.
You can check a chiropractor's credentials on the South Carolina Board of Chiropractic Examiners website. You can also ask someone reliable for a chiropractor recommendation. Your doctor, family members, and friends can share their recommendations.
Question: Can I book an appointment online with a Chiropractor in Taylors?
Answer:  Eastside Chiropractic PA uses a free online service which helps patients in Taylors book appointments instantly.  Simply go to our website and click on the "Book Online" button. In most cases, new patients are seen on the same day that they call.  Chiropractor Taylors SC – Dr. Mruz always offers relief care on the first visit as long as he can determine that his care is appropriate for you.
Learn More On Our Health Blog
About 22 million Americans visit chiropractors every year. Of these, [...]
Veterans Community Care Chiropractor The Veterans Administration (VA) provides health [...]
Choosing a Local Greenville Chiropractor There are nearly 70,000 chiropractors [...]